Welcome to Our Center
Pandan College is a specialist center for Japanese language, culture, businesses, produced a selfmade-person who wants also to establish an economic relations to Japan in the nearest future.
This School website is optimized for several pages: About us, Courses, Programs, News, Admissions, Catalogue, Partners, Contacts (a simple form to reach us easily) .
Read More About Us
Individual Approach to Education!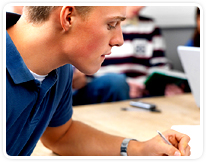 Concentration and focus to your study in Japanese language is a must to have the best result at the end.
Japanese Language School Pandan College is only The Best School for The Best Student. We are only recruiting the best students in Indonesia to enter our Program in Japanese language, cultural and business. Controlled strictly by our Teachers during the running Program. Therefore, at the end, only The Best Student(s) graduated from our School for the interests of both Indonesia and Japan with a better relations in the future.